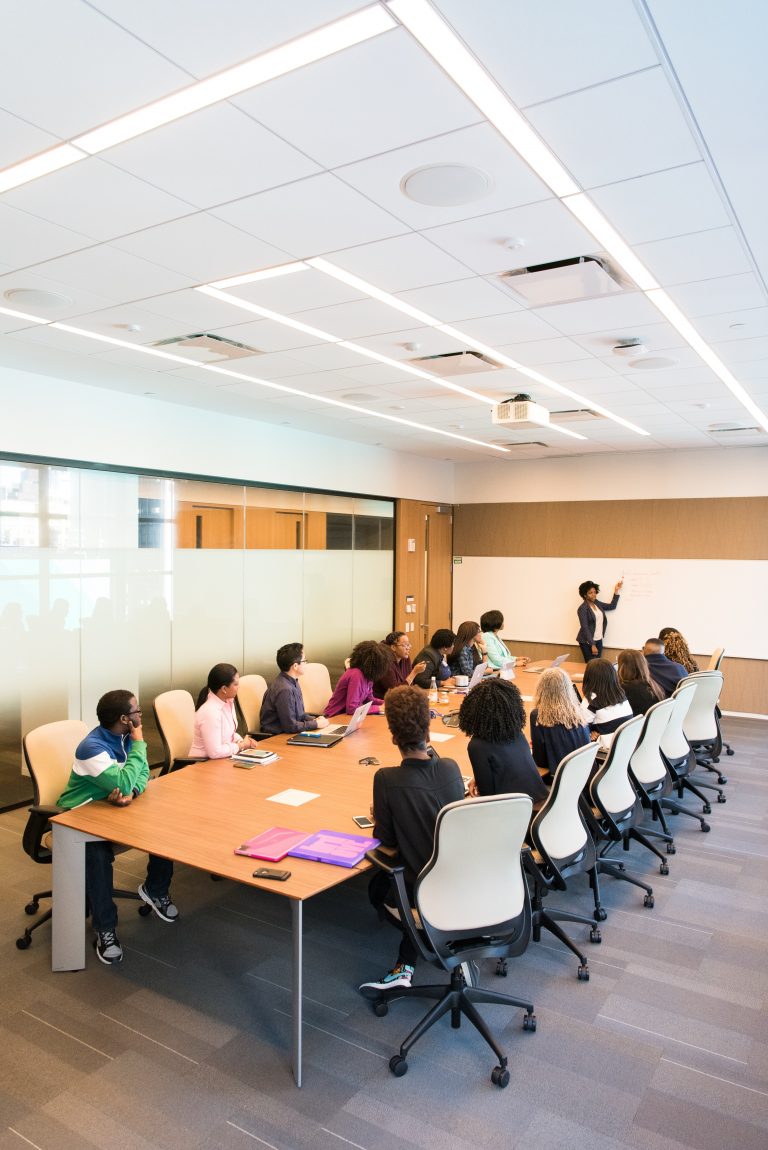 Training is a key component of continuous lifelong learning. To stay ahead of the curve, companies at the helm of their industry need to integrate training on cutting edge strategies, research, innovation and integrate continuous learning processes to stay ahead of the competition.
Bringing onboard external training consultants and experts
Fast tracking this process of integrating wisdom and industry/specific knowledge involves harnessing external training consultants and experts. They provide training for company staff in areas where a shortage of skills, experience or knowledge is required to resolve industry-specific challenges.
Hiring a staff in-house or using an external training consultant?
The process of utilising external consultants or experts is both common in the marketplace and greatly appreciated by companies and their respective employees who need to resolve an industry-specific challenge promptly.
The first instinct of most companies is to hire a dedicated in-house subject matter expert. Hiring an in-house often carries an opportunity cost of the time and resources of hiring a new staff member. These can include the risks of:
• Ensuring that the prospective subject matter candidate has the required prerequisite knowledge and expertise in the subject matter
• Being tied into longer-term employment contractual commitments
• Taking a risk as to whether the hired subject area expert can provide the necessary training to effectively alleviate the concerns within the company or amongst employees
• Risks of hiring in-house with a poor match of culture and ethos with your company.
• The timeline to secure a new hire poses a risk to the company if the required solution to your company's issue is immediate.
Finding a timely solution
An important consideration is that the problem that the company is facing may exacerbate further if a sound solution is not found on time. A timely solution to resolving the company's issue is accessing an external subject matter expert or external training provider.
Reducing risks in a cost effective manner
Capitalising on the knowledge and wisdom within training from external consultants allows companies and their employees to obtain expertise and to skill-up in specific areas promptly while significantly reducing the exposure to the above-listed risks. This allows the company to target and mitigate a range of internal challenges in a cost-effective manner and without having to hire new staff. The training services Chat Clinic can provide range from programs that target and influence a company's efficiency, capabilities, team dynamics, recruitment processes, which in turn affect scalability, optimisation and profitability.
We can provide the following:
• Analysis of the company's current problems and identification of the training areas that can alleviate some issues from using the expertise of our core team of psychologists and consulting partners
• Bespoke solutions and targeted training for both your company's staff
• Training that is practical, pragmatic, easy-to-use and efficient
Examples of the types of training programs we provide:
• Critical incident management including reducing the impact, coping and understanding the risk of trauma
• How stress, trauma, conflict and other challenges at work unfold and affect employees
• How stress, trauma, conflicts and other challenges at work unfold affect family and peer dynamics
• Managing stress effectively as an employee and employer
• Understanding stress as a motivator and debilitating factor in the workplace
• Building resilience in the workplace and optimising the strengths of your teams
• Reducing the risk of trauma in the workplace
• Learning effective strategies, communication styles and processes to manage complex team dynamics and interpersonal professional relationships
• Raising healthy leaders
• Programs to keeping your team safe with topics ranging from suicide, self-harm, harassment, bullying and burnout and being prepared for psychological harm that occurs in the workplace
The types of outcomes that you can expect:
• Company staff developing the skills, protocol and processes to pre-empt and mitigate psychological risks in the workplace through our training programs
• Increasing staff awareness, competency and accountability during periods when stress, trauma, conflict and other challenges occur
• Raising the reputation of the company as a safe environment where employees can be open about mental health issues or challenges in the workplace while reinforcing infrastructure and a company ecosystem that takes a collectively proactive stance to maintain this status
• Increasing in staff productivity at the individual and company level, commitments to set and achieve goals and, an improvement in team dynamics, transparency, openness and engagement
• Increasing efficiency as a result of a clear commitment to professional and interpersonal boundaries, mapping out staff commitments within the context of expectations and aspirations of the company and, staff that are engaged and inspired by these goals
To find out more about the work we do and the services we provide to organisations and multi-national corporations:
Need further clarification about our individual assessment and psychological services? Please review the links below: