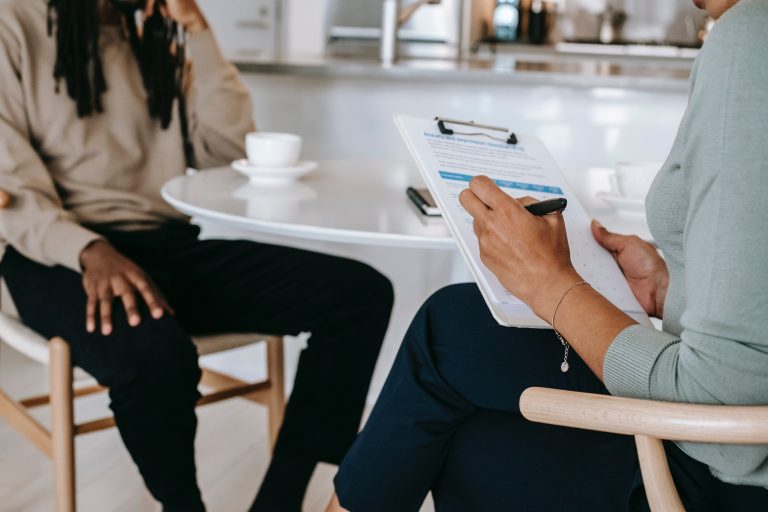 Employee Assistance Programs
What we offer through our Employee Assistance Programs
Employee Assistance Programs from Chat Clinic include on-demand crisis interventions, psychological therapy and assessment and confidential mental health support for you, your staff at all levels and their respective families by Registered Psychologists from the Psychology Board of Australia.
An Employee Assistance Program Strategy that is preventative and restorative
Our tailored Employee Assistance Programs ensure your company is protected with a clear mental health strategy both from a preventative and restorative care standpoint. We provide pre-emptive steps to protect your company's productivity, such as identifying early signs of conflict, processes that cause discord amongst work teams, workplace bullying, racism, sexism, workplace harassment amongst other interpersonal complications in the workplace.
Through this process, we will ensure that the mental well-being of your employees is supported by qualified and experienced professionals. Rest assured, all our psychologists are supported by professional indemnity insurance, which ultimately protects your organisation's employees and your company.
Chat Clinic can provide the following:
Stepwise crisis intervention, psychological therapy and assessment services for your staff and their respective families
Ensuring the availability of Employee Assistance Program services are distributed through marketing materials within your company based on the finalized contract with Chat Clinic to provide Employee Assistance Programs on an ongoing basis. We commit to ensuring the visibility of such Employee Assistance programs to all your employees and position your company as an employer of choice.
Access to a 24-hour critical incident response team
Collaborating with your staff in the process of policy development on Employee Assistance Programs
Formal briefings and reports which include guidance on examined areas and processes where risks are identified, implementation of policies and procedures and, subsequent monitoring of outcomes
Training of personnel in areas that require immediate attention or pre-emptive steps within early signs of conflict, processes that cause discord amongst work teams, workplace bullying, racism, sexism, workplace harassment amongst other interpersonal complications in the workplace.
Providing a range of management consulting services such as management control systems, process mapping, utilization and efficiency trackers and professional guidance, where system-wide recommendations can be implemented
The types of outcomes that your company can expect from our Employee Assistance Programs:
Procedures and protocol that sustain and continuously improve the mental well-being of your employees and their respective families
A reduction in the occurrence, probability and subsequent impact of critical incidents amongst employees
Improvement and optimisation of workplace productivity, efficiency, lower overall numbers of days off and higher staff retention
Consistent refinement of pre-emptive and preventative risk management
To find out more about the work we do and the services we provide to organisations and multi-national corporations:
If you would like to find out more about our individual assessment and psychological services, please review to the following pages: